About John Garland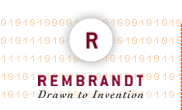 Prior to starting Garland IP Services, John was a leading executive for Rockstar Consortium. John was President of Constellation Technologies and Vice-President of Licensing for Rockstar Consortium from March, 2012 until January, 2015, when the Rockstar patent estate was acquired by RPX. John was the lead executive responsible for development and implementation of a licensing program directed at managed services (voice, video, data communications) to service providers in two primary market segments: Cable and Telecommunications. John led and directed licensing discussions (including enforcement, as required) with over 20 companies, including managing negotiations, licensing proposals and negotiation of deal terms, while providing direction to technical, legal & market/business analysts. John was responsible for providing annual, quarterly, and monthly revenue forecasts, and Board/Shareholder presentations as needed.
From 2007 through 2012 John was an Executive Vice-President at Rembrandt IP Management, an IP equity fund located near Philadelphia, PA. John held dual roles: as Vice President at Rembrandt IP Solutions, where John was responsible for the business development function in sourcing new patent commercialization opportunities for Rembrandt IP Management. John was actively involved in the review of patent acquisition opportunities and structuring deals that aligned Rembrandt expertise with the patent owner's interests. As Executive Vice President of Rembrandt IP Management, John supported the acquisition of intellectual property through subsequent commercialization efforts, including licensing and litigation and associated settlement discussions.
In 2001, John was part of the initial management team that created ThinkFire, where John led multi-disciplined teams to assist and partner with corporate clients in offensive and defensive licensing negotiations, patent divestitures and acquisitions, commercial and technical assessment of patents, and IP strategy.
Involved in the field of intellectual property since 1993 with AT&T and later with Lucent Technologies, John advanced to Director of Worldwide Licensing for Lucent Technologies. While at Lucent, he was responsible for leading a team of licensing professionals in the U.S., France and Japan with a focus on semiconductor, telecommunications, laser, multimedia, computing, and optical component & optical networking companies, where John's team contributed over $250M of annual royalty revenues to Lucent Technologies. John has directed and led patent and technology license agreements with leading high-tech companies in North America, Asia and Europe. Prior to joining AT&T's Intellectual Property Division, John was a Marketing Manager and a test and IC fabrication engineer with AT&T Microelectronics. He received his Bachelor's of Science (BSEE) in Electrical Engineering from Lafayette College and his Masters in Business Administration (MBA) from Lehigh University and attended the Executive Development Program at the Kellogg School of Northwestern University. John is a longstanding member and frequent speaker for LES (Licensing Executives Society) and beginning in 2008 and every year since John has been recognized by IAM as one of The World's Leading IP Strategists.